hi everybody....

its been a few days dah i x tulis blog kan..been busy sikit…busy wif my fiancee,sister (yang nak move out from my house to putrajaya) --> so sad :( ,wif work..bukan ramai pt pun..
heheeheehe..yesterday lepas work morning shift ,plan to do manicure pedicure.lama tak buat...
appointment wif YOYO at 3 pm...tapi last2 g yoyo takde lak...angin betol..this is 2nd time yoyo cancel my appointment,,./:((..tak mau pegi dah studio dia..FULLSTOP!!


wai still hvng fever coughing with her sexy voice ...n get mc for 3 dys..oleh kerana im free that evening..so we planned to watch movie ..Ayat-ayat cinta..:)/...ticket at 7 pm.so dari buang masa..g la cari nail studio kat mid valley level 2 ..nak juga buat manicure .....ermmm ok gak tapi weird harga profesional n senior staff different padahal sama je service dia.....only Rm38 (cheap than yoyo studio) ....after buat manicure ,g nose ,n hahahhah again..bought shoe..(my sis kata my shoe macam perahu--> ada ke patut ??)....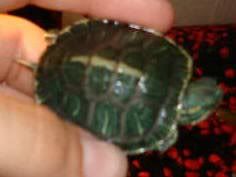 then last but not least g pet shop,blikan makanan my turtles...sian lulu n lilo (my lovely turtles) dah lama tak dapat makan ...hehehe...kejam tol mumy diaorg..:)hehehhehe
asek makan roti n spinach je....

buzz---> mis my fiancee,tak jumpe dia pun arie ni../:)